Carol O'Kelly – Redstorm Communications
PERSONAL BRANDING MASTERCLASS FOR WOMEN ON THEIR BUSINESS JOURNEY
Thursday, September 21st at 1pm London/8am NYC
Be seen, be known, be positioned for impact!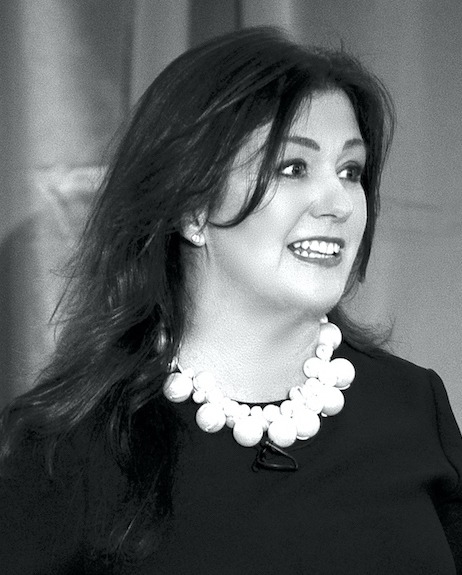 Waiting for opportunities to come your way isn't your style – you're ready to make things happen… NOW!
Waiting for opportunities to come your way isn't your style – you're ready to make things happen… NOW!
It's time to ditch "Impostor Syndrome" and embrace true confidence to show up as the expert you are.  You are getting stuck thinking and rethinking, second guessing your next steps and you know there is so much value you bring to the table, that your key audiences just don't realise. 
Join me for a LIVE 90 minute Masterclass, where we will develop business and branding strategies so you can build an impactful personal brand that's authentically yours. Get your personal positioning strategies right, your brand voice and messaging techniques to ignite your iconic personal brand.
IT'S TIME TO PUT WHO YOU ARE INTO ACTION
WE'RE HERE TO IGNITE AN ICONIC PERSONAL BRAND THAT HAS NOTHING TO DO WITH HEADSHOTS AND STYLE GUIDES –
RATHER, ONE THAT'S FIRMLY BUILT ON STRATEGY, POSITIONING, MESSAGING AND PERSONALITY.
You have loads of business experience, but you find yourself stuck where you are, unable to push through the blockage to step into the next phase of your business or career.
I've worked with business women internationally for over 25 years – and the same things come up time and time again.
They don't insanely believe in themselves and their personal impact and worth.
Or know how to package it.
As a woman in business, you must have a good level of belief in yourself to get to where you are today.
Now it's time to make that belief bulletproof. 
It's this unwavering belief in yourself and your impact that can take you from playing small with your personal brand to showing up boldly and courageously claiming the room. 
PROFESSIONAL PERSONAL BRANDING MASTERCLASS
A LIVE 90 minute virtual workshop to get clear on your personal brand positioning, brand voice, story, strategy and messaging so you can confidently make the impact you deserve.
thursday, September 21st AT 1pm LONDON/8am NYC
This workshop is for you if you're ready to…
Gain clarity and confidence in how to develop your own personal positioning
Understand how to create a valuable and impactful personal brand that puts you in the hot seat for success
Develop a strategic roadmap for both your personal positioning and your journey going forward
Move past all the noise that keeps you stuck and get clear on your next key steps
Know exactly who your key audiences and stakeholders are and have a clear messaging strategy to build trust with them 
Know how to build your magnetic personal brand story that attracts a high-value network with ease
Fully embrace your worth, and feel immense confidence in developing a thought leadership position
Get truly clear on the value that you bring to the table
Develop a strong, credible communication style in your unique personal brand voice
Award Winning Personal Brand Strategist and Business Growth Mentor.
After years of supporting people in corporate leadership, I saw how a lack of self-confidence and professional visibility prevented women from going after the businesses, promotions and careers of their dreams. 
I was inspired to build this personal brand masterclass for the women who have come to me with a desire to make an impact and build positive influence through their stories. Women who have incredible drive and expertise but who just aren't sure how to package it all into a valuable strategic personal brand.
I want to help as many women as possible discover their inner belief in their capabilities, ignite impactful personal brands that express their own powerful and stand-out brand voice, and confidently embrace their leadership journey. 
WHAT'S INCLUDED WITH YOUR TICKET:
Exclusive invitation to a 90 minute LIVE virtual workshop with a small group of like-minded women in business
Our Proprietary 5 Pillar Personal Brand Framework to clearly create and develop your professional personal brand
Personal Brand Statement Layout that summarises who you are, what you do, why it matters, and what sets you apart
Personal Brand Strategy Guidelines to use in your own strategic positioning, thought leadership and impact development
Our 15 page workbook to use throughout the event and to keep afterwards
The latest version of our 30 page "Top Ten Personal Branding Tips" eBook
A Key Impact "Action List"  to ensure you will gain momentum and move forward with infectious energy
An Opportunity to unapologetically take the time to focus on your Personal Brand Positioning so that you can confidently take the right next steps
2 Full Days of Voxer/Whatsapp Support from me after the event to ask any questions or clear any positioning queries
Please note that this is a small, intimate and interactive masterclass experience. There will be no replay. To ensure our work together is as valuable as possible to those that attend, places are strictly limited.
Tackle the mindset blocks that are preventing you from being the BUSINESS WOMAN you sacrificed so much to become.
PROFESSIONAL PERSONAL BRANDING MASTERCLASS
✨ Exclusive invite to a 90 minute LIVE virtual workshop
✨ Our 15 page workbook to use during the event
✨ Two days full access to me on Voxer/Whatsapp after the event
✨ PDF of the materials covered during the live event
✨ Our newly launched 30 page "Top Ten Personal Branding Tips" eBook
✨ 20% Discount on entry to my "Iconic 90" coaching experience
PROUD TO BE WORKING WITH RECENT CLIENTS FROM:
© Redstorm Communications Ltd 2023